Spurgeon Selected Missouri Superintendent of the Year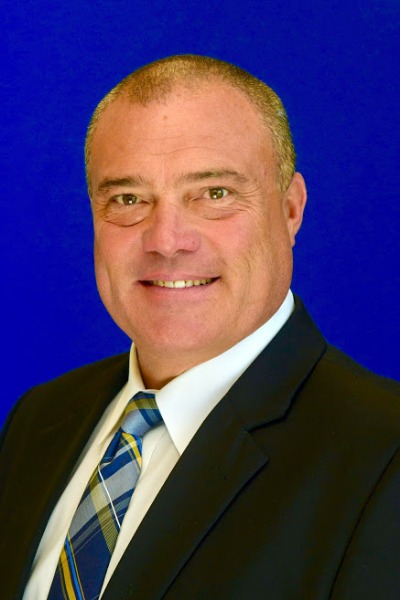 September 28, 2019
The Missouri Association of School Administrators (MASA) has announced the selection of Dr. Scott Spurgeon, Superintendent of Riverview Gardens School District, 2020 Superintendent of the Year, during the MSBA/MASA Annual Fall Conference held September 28, at Tan-Tar-A Resort, Osage Beach, Missouri.
MASA Executive Director, Doug Hayter, stated, "Dr. Spurgeon has been a strong leader throughout his career, but his work with the Riverview Gardens School District has been exceptional. His passion for helping all students find academic and personal success, and his drive to help his district rise up to meet the unique needs of its community is what sets him apart."
Dr. Spurgeon is in his seventh year as Superintendent of the Riverview Gardens School District in St. Louis, Missouri. Prior to arriving in the Riverview Gardens School District, Dr. Spurgeon served as superintendent of Belleville Township High School District #201 (Illinois); assistant superintendent in the Rockwood School District; assistant superintendent in the Northwest R-1 Schools District; and middle school principal in the Joplin R-VIII School District.
Previous to Dr. Spurgeon's arrival to the Riverview Gardens School District in 2013, the district had experienced significant decline in student performance. The district fell to provisionally accredited in 2003, and then was fully stripped of accreditation in 2007. Performance continued to decline and in 2010 the elected board was replaced with a three-member, state-appointed board. When Dr. Spurgeon was hired in 2013, the Riverview Gardens School District was the second-lowest performing district in the state. Further challenges faced the district including a ruling by the Missouri Supreme Court which allowed students to transfer from unaccredited schools to accredited schools in any adjacent county; the Ferguson unrest in 2014; and the loss of more than $92 million in assessed valuation in the district over a 10-year period.
Beginning in 2013, the district began its turnaround. Student mobility rates dropped, assessed valuation began to improve, and the student transfers shifted from a high of 1,400 scholars in 2013 to only 20 in 2019. The district regained provisional accreditation based on improved district report card results and has continued to see improvement, scoring in the fully accredited range on the report card for the past four consecutive years.
One of Dr. Spurgeon's mantras at Riverview Gardens School District is Literacy is our Leverage. A major focus in the district is to help all students read at a high level. Students at the K-5 level are required to set and monitor their monthly and yearly reading goals. Students district-wide are asked to read a minimum of 20-30 minutes each night. School libraries have changed the way they handle book loaning, and subsequently, library circulation has jumped from 87,000 books in 2013 to 268,000 in 2019.
Dr. Spurgeon said, "The key to any success starts with changing habits and culture." The Riverview Gardens School District has done that through its multi-faceted reading program.
With Dr. Spurgeon's leadership, the district has placed emphasis on both communications and community engagement. Clearly articulated procedures are in place for district-staff and district-community interactions. A Community Advisory Council (CAC) is in place that brings key district personnel together with leaders from the community's businesses, clergy and parents. These CAC meetings have allowed the district to learn and improve based on vital feedback, and created a greater sense of ownership for those who wish to see the district excel.
The ties that Dr. Spurgeon and Riverview Gardens School District have built with the community during his tenure have made it possible for the district to weather many challenging matters. Two groups that Dr. Spurgeon and the district have worked closely with are the Regional Business Council (RBC) and Civic Progress. Both organizations are vested in Riverview Gardens School District as well as other schools in the St. Louis area. After the Michael Brown shooting and subsequent unrest, the community organizations provided financial assistance to help with safety, security and transportation. Later, these and other groups rallied to help the district pass an $11.7 million bond in 2018 with a supportive vote of 79.6% -- the most successful bond issue in the district's history.
Dr. Spurgeon will be recognized during the American Association of School Administrators National Conference on Education in Los Angeles in February 2020 for his state selection.
About MASA
The Missouri Association of School Administrators is the statewide association of public school superintendents and central office administrators. MASA develops and supports effective public school leaders who positively impact the lives of Missouri students.